Business Travel at Noble Inns – A Great Alternative for San Antonio TX, Business Travelers!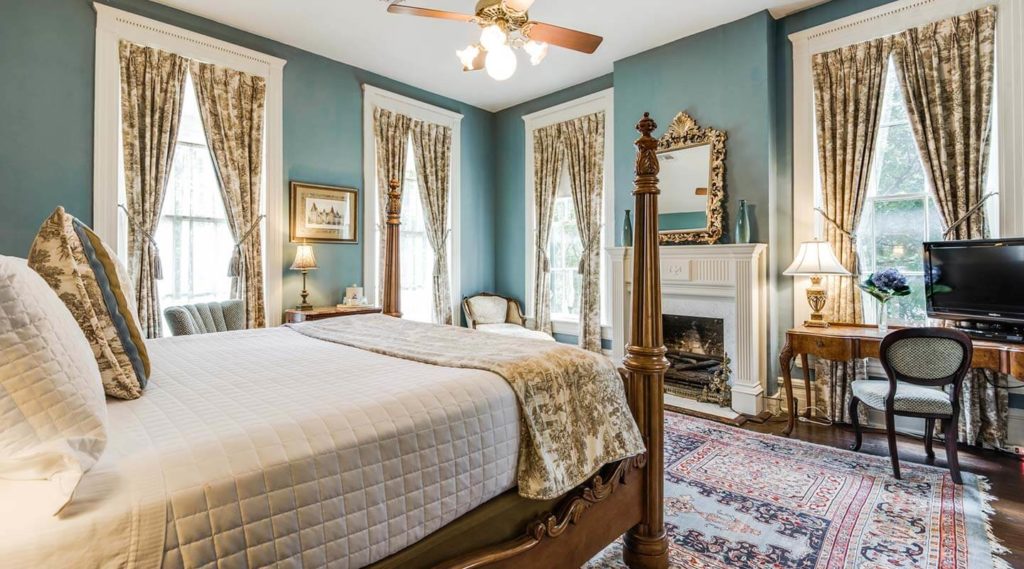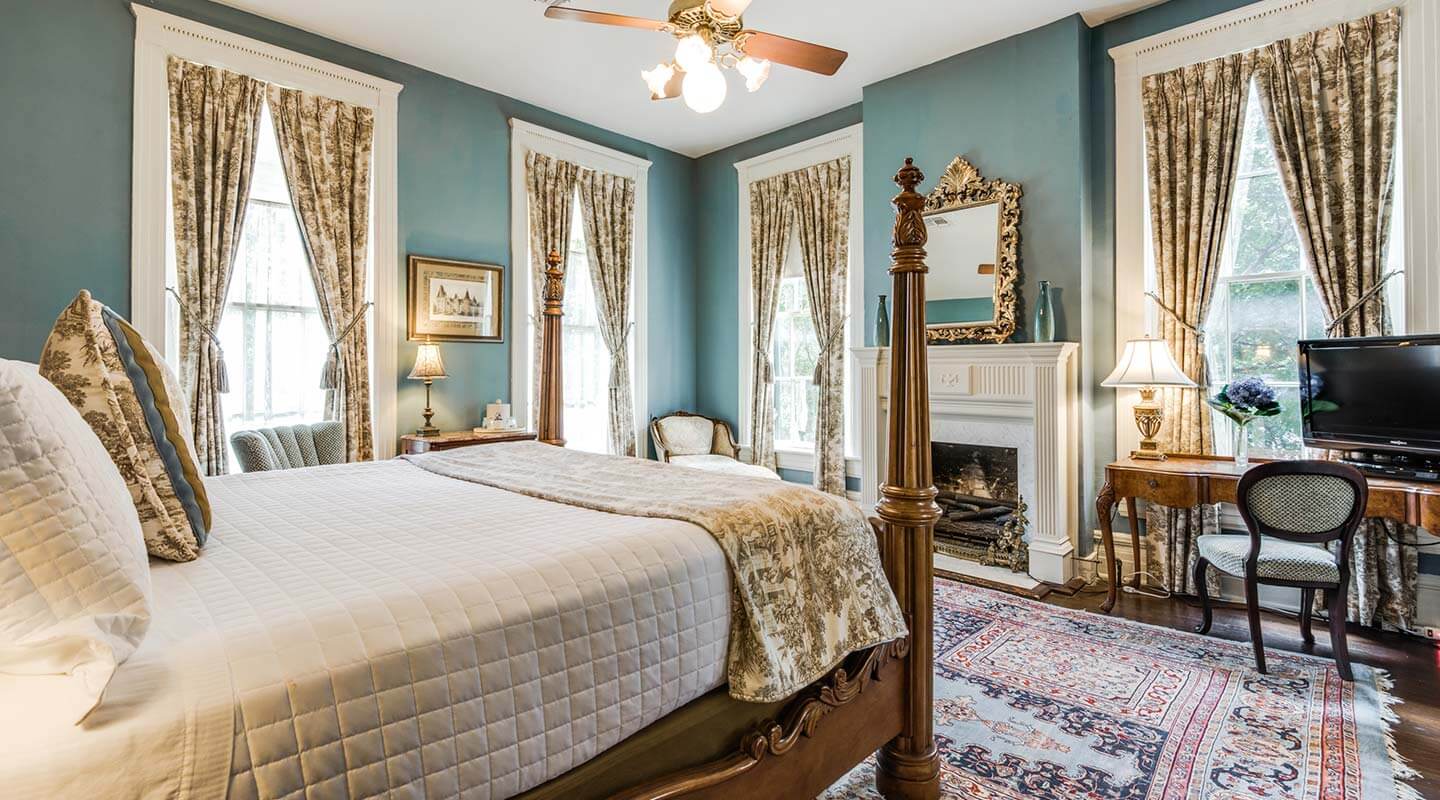 Noble Inns offers business travelers a convenient, central location (close to the convention center, Alamo, Riverwalk and all downtown attractions), elegant and comfortable rooms, modern luxury amenities, and personal, professional service. We invite you to join the many San Antonio business travelers who have discovered that our Select Registry, Diamond Collection B&B is a perfect accommodation for a San Antonio business trip.   Opt out of the chain-hotel room with the $6 bottle of water and the $40 per day parking fee and try something different from other San Antonio hotels! Relax in the luxury of one of San Antonio's grandest private residences in Texas' first Historic District instead. Enjoy flexible breakfast options, including an in-room continental breakfast. Sleep in a peaceful, quiet room in the safety and serenity of the King William District, yet just 4 blocks from the center of downtown. You may never stay in a hotel in San Antonio again.
An Excellent Central Location!
King William is a great neighborhood – historic, charming, safe, and quiet
Convenient for all of your daytime activities, and safe and enjoyable for all of your evening activities.
The commercial streets in our area, known as "Southtown", have become the hot area for new restaurants and bars. We now have more than 40 establishments within a few blocks' walk of our inns.
10 minute walk to the center of the Riverwalk and downtown, for dozens more restaurants, as well as Convention Center, Alamo, Alamodome, and all major downtown attractions
Uber and Lyft are available for a quick and economical ride to any part of downtown, handy during inclement weather when you may not want to walk; Hop on/Hop off trolley runs through our area for access to all major tourist sites
The Riverwalk now extends for 15 miles, and is also a great place for running/walking. The Oge House is directly on the Riverwalk, our other inns just steps away.
More to Consider ….
Clean, elegant, well-appointed rooms, with comfortable beds and fine linens, featuring beautiful antiques with the modern amenities to suit your needs
Comfortable work space with great lighting and plenty of electrical outlets
Complimentary WiFi throughout the house; flat-panel TV with cable and DVD player; complimentary DVD library
Peace and Quiet for a great night's sleep or a productive afternoon's work
Flexible breakfast options
Excellent coffee & tea available 24 hours. Full kitchens in our Carriage House if you prefer this amenity.
Vehicle parking options; see each property page for specific parking options at that building
Friendly, helpful, knowledgeable staff
Concierge services – print a boarding pass, make a dinner reservation, assistance with whatever your needs or plans may be
Late arrivals – arrangement can be made to arrive at any time
Early check-ins – we are happy to hold your luggage if your room is not yet ready
Guaranteed Reservations. You will NEVER be bumped from your room!
Owners and staff who know you and are committed to giving you the personal attention necessary to make your trip to San Antonio more comfortable, successful and productive, as well as enjoyable!
Comfort, safety and familiarity
Service focused on your personal needs and preferences
Genuine Texas hospitality!
Find a perfect alternative to San Antonio hotels and have your best business or convention trip yet.