San Antonio is a city of Fiestas and festivals, parties and parades, exhibits and entertainment. There is something fun going on downtown and on the Riverwalk almost all the time.  This is just a small sampling of some of our current favorite San Antonio activities and events.
San Antonio Cultural/Entertainment: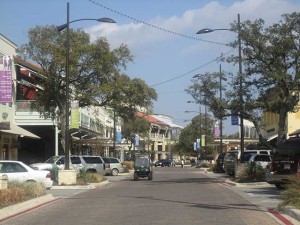 The Saga: This fascinating presentation is the first of its kind in the United States.  Described as a video art installation, it is actually a 24-minute show where images are projected onto the façade of San Fernando Cathedral while choreographed music narrates the historical discovery, settlement and development of San Antonio.
Tobin Center for the Performing Arts: Just opened in September 2014, our new world-class performing arts facility features 2 theaters and an outdoor performance plaza on the Riverwalk, with a full schedule of offerings, including the San Antonio Symphony performances.
Briscoe Western Art Museum: Just recently opened and located on the Riverwalk downtown, savor the Western art and artifacts that you expect to see in Texas' most historic city. Exhibits range from paintings and sculpture to Santa Ana's sword, Pancho Villa's saddle, and a Wells Fargo Stagecoach!
Historic San Antonio:
Villa Finale: We are located in the King William Historic District, noted for its wonderful historic architecture.  One of the most exceptional properties, Villa Finale, is now open to the public.  The National Trust's only property in Texas, it is the former home of preservationist Walter Mathis, who was also a previous owner of the Oge House.
The Best San Antonio Restaurants:
The commercial streets in the King William area, known as "Southtown", have become one of the hottest sites for new restaurants in San Antonio. We now have 25 excellent options all within a few blocks of our inns.  Here are a few of our current favorites: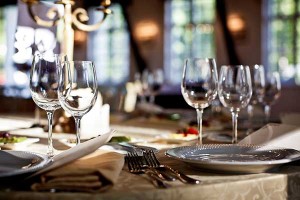 Recreation: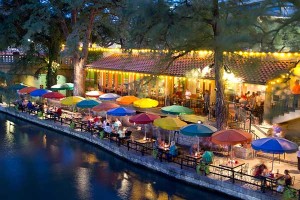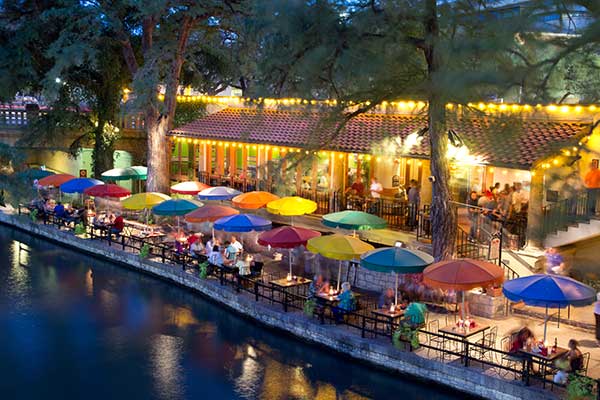 The Riverwalk stands out as Texas' #1 tourist attraction, and it's easy to see why. Our inns are located in the ideal Riverwalk location – just a few blocks from the center of downtown, where the Riverwalk boasts numerous restaurants and shops, yet in a serene and beautiful historic district.  The Riverwalk now extends in the other direction from King William for 10 miles in what is known at the "Mission Reach", passing 4 of San Antonio's 5 Spanish Colonial Missions.  For a map, click here.   In addition to touring the Missions, walking and jogging, this area of the Riverwalk offers:
Biking: San Antonio B Cycle stations are located all along the Riverwalk and throughout our area, offering convenient locations to grab a bike for touring  We can also recommend local bike shops that do longer term rentals, if that is your preference.
Kayaking: Paddling chutes have been constructed all along the Mission Reach to accommodate paddling/kayaking, and several local outfitters can set you up for a great recreational adventure.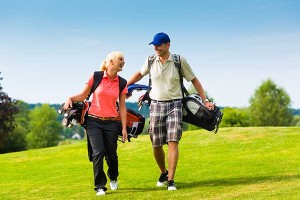 Golf: San Antonio's weather permits golfing year-round, and we have dozens of excellent courses. A few of our favorites:
View our luxurious and beautiful San Antonio, TX bed and breakfast rooms and book a romantic getaway to remember.